Women's Soccer Earns National Ranking
Sep 22, 2015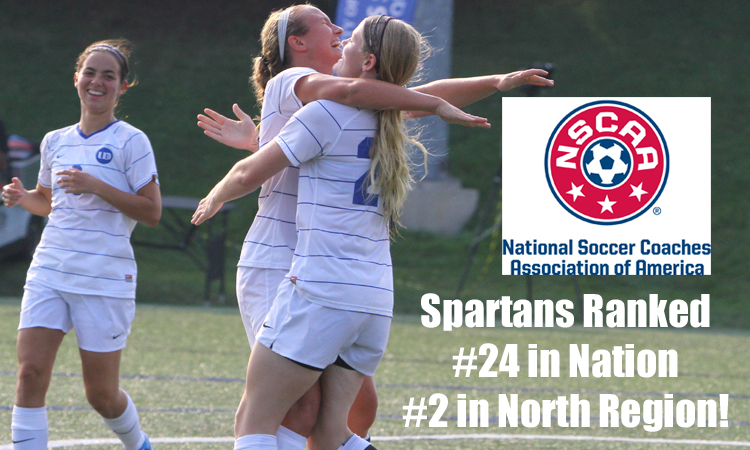 KANSAS CITY, Mo

. (Sept. 22, 2015)
- The National Soccer Coaches Association of America (NSCAA) has released the new regional and national rankings for all NCAA divisions, Junior College divisions, and NCCAA levels. The University of Dubuque women's soccer team garnered their first ranking of the season, #2 in the North Region and #24 in the nation with a 5-1 overall record.
The Spartans improved on their #6 North Region ranking from the previous week's poll. The Spartans are the lone Iowa Conference team to ranked in the national rankings, but five squads have moved among the Top-10 in the North Region.

The Spartans play host to Dominican University on Wednesday, Sept. 23 under the lights of Oyen Field with a start time of 7:00 p.m.

UD will begin their Iowa Conference season on Saturday, Sept. 26 against the Wartburg College Knights at 2:00 p.m. on Oyen Field.
The NSCAA regional and national college rankings are a week-to-week status of qualified programs. These polls are released on Tuesday afternoons on NSCAA.com during the college soccer season.
Complete North Region Rankings listed below:
Also receiving votes: Wartburg (6), University of Wisconsin-La Crosse (2), Knox College (1)