Atwater and Murfin with All-American Performances
Mar 10, 2018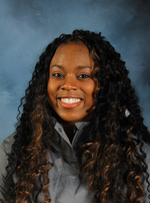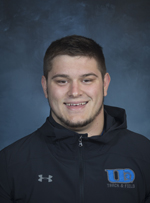 BIRMINGHAM, Ala – Blaze Murfin and Tanasha Atwater highlighted the final day of the NCAA Indoor Championships on Saturday as both became two time All-Americans in the shot put.
After becoming an All-American in the weight throw on Friday, Murfin followed that up with another All-American performance on Saturday in the shot put. On his third throw of the event, Murfin launched a school record toss of 17.20m to put him in third place heading into the finals. Murfin held onto the third place spot for the remainder of the event to claim All-American honors in the shot put for the second straight year.
Tanasha Atwater battled through injury and toughed her way to an eighth place finish in the shot put. The senior from Davenport joins Murfin as a two time All-American in the event. Atwater's best throw was her second, throwing the shot 13.75 meters. It is Atwater's third career indoor All-American honor, the most of any women in program history.
The Spartans begin the outdoor season on March 30th at the Baker University Relays in Baldwin, Kansas.
Full Meet Results Here