Spartans Announce Lamb as Softball Coach
Jul 30, 2018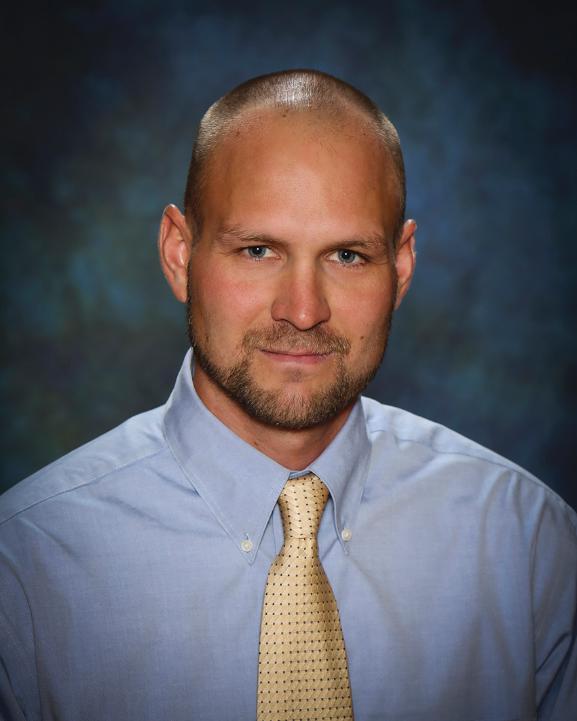 DUBUQUE, Iowa – The University of Dubuque's Athletic Director, Dan Runkle, has announced the appointment of Jeff Lamb as head softball coach for the Spartans.
"I believe Jeff has the experience to continue developing a program to be competitive in one of the toughest softball conferences in the country, the Iowa Conference, commented Director of Athletics Dan Runkle. "We look forward to his competitiveness and are anxious for him to begin."
Lamb joins the University of Dubuque in July of 2018 and was named the 14th head softball coach in the school's history. He succeeds Wendi Wipperfurth, who moved into a role as assistant to the athletic director after eight seasons, and was UD's all-time wins leader with 114 wins.
He finished his fifth season as Clarke University head softball coach in Dubuque, Iowa with a 124-98 overall record. Lamb guided the Crusaders to 21 victories in his first season at Clarke (2014). A year later, Lamb's the Crusaders compiled a school-record 31 wins, posted a 15-9 record in Midwest Collegiate Conference play and qualified for the MCC Final Four. In 2017, his team broke the school record again with a 41-12 overall mark.
Lamb also coached Marshalltown Community College, Marshalltown, Iowa, where he served as the Tigers' head softball coach for five years. During his stint at Marshalltown, Lamb's teams set over 30 individual and team records. He served as the head softball coach at Marshalltown High School in 2012 and 2013. Lamb guided the 2012 Bobcats to the program's first state tournament appearance and coached the program's first all-state player in over a decade.
Prior to taking the softball reins at Marshalltown, Lamb spent two seasons as the Tigers' assistant baseball coach. He also served as a graduate assistant baseball coach at Georgia College and State University and as a volunteer assistant baseball coach at West Chester.
Lamb was a member of the National Fast Pitch Coaches Association Division II All-American Committee in 2013. He played two seasons of collegiate baseball at Marshalltown and was also a member of the baseball programs at Drexel University and West Chester University. He received his bachelor of science degree in professional studies from West Chester University, and his master of science degree in education from Iowa State University. The Fort Madison, Iowa, native resides in Dubuque with wife Rachel and their two children.
# # #