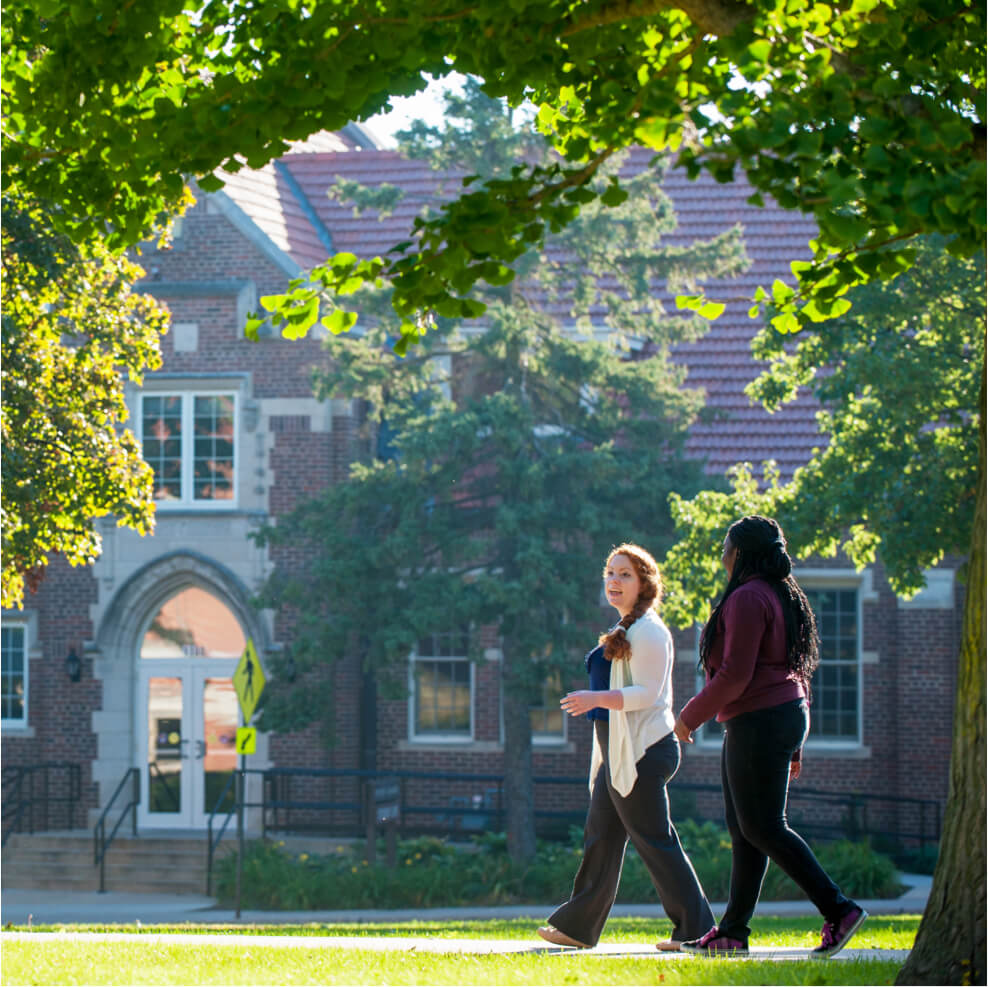 About UD

UD starts with you.
You're on your way. We'll help you go further.
University of Dubuque - UD to our friends - is a private, coed university founded in 1852. Our 77-acre campus sits near the scenic bluffs along the mighty Mississippi in a dynamic river town that's grown into a center of business and culture. Here, the value of an education is measured in helping our students find their calling in life through academics, community, character, vocation, and stewardship. Our approach to learning is based on professional programs with a liberal arts core, and we prepare students to find their purpose and make meaningful contributions to the world.
41
Bachelor's and Master's Programs
15:1
Student to Faculty Ratio
2,324
Students Enrolled
Our Mission
The University of Dubuque is a private university affiliated with the Presbyterian Church (U.S.A.) offering undergraduate, graduate, and theological seminary programs. The University is comprised of individuals from the region, the nation, and the world. As a community, the University practices its Christian faith by educating students and pursuing excellence in scholarship.
Our Mission is Defined By:
Respect
A hospitable Christian environment that respects other faith traditions.
Relationships
Relationships that encourage intellectual, spiritual, and moral development.
Excellence
Excellence in academic inquiry and professional preparation.
Diverse Community
A diverse and equitable community where Christian love is practiced.
Stewardship
Stewardship of all God's human and natural resources.
Zeal
Zeal for lifelong learning and service.
Our Community Standards
Ours is a value-laden education that focuses on justice, ethics, and responsible stewardship within a globally diverse community. We are guided by a basic set of principles and standards regarding personal and community behavior.
Integrity
We value honesty and truthfulness in every aspect of campus life.
Worth of the Individual
We value the intrinsic worth of every individual in our community and seek to honor different opinions, attitudes, backgrounds, and beliefs.
Self-Discipline
We value intellectual, spiritual, and moral development and recognize the need for personal responsibility and responsible self-expression as we seek to become lifelong learners and of service to the community.
Respect for Community Authority
We value our freedom but understand the need to exercise that freedom responsibly within the guidelines set forth by this community.
Respect for Property and Stewardship of the Campus Environment
We value the privilege of living together and understand that our responsibility as stewards of the community requires acting in ways that respect the property of others, the environment, and the future of this University.
Marge Kremer Little Spartans Childcare Center
UD for Kids
Policies, Updates, and More
Want to join the UD team?