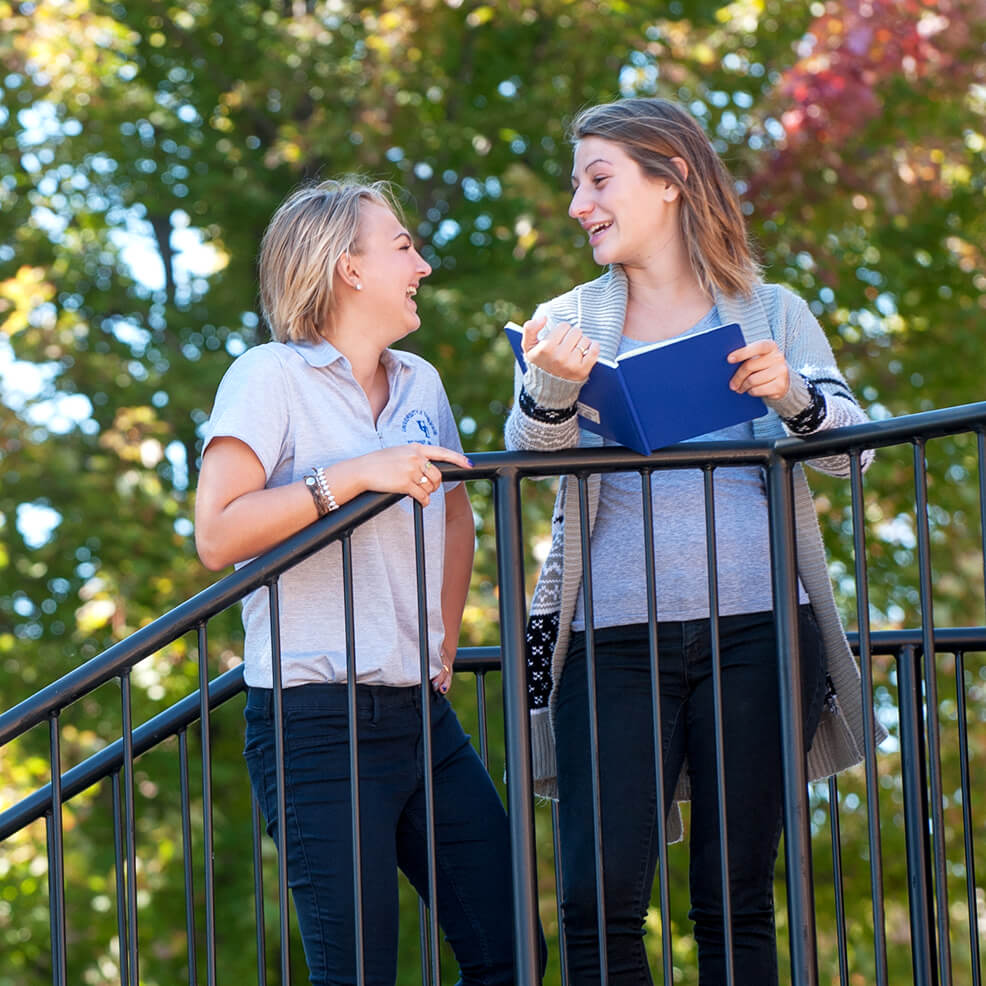 The University of Dubuque has a shared advising model that includes professional staff and faculty advisors. Each undergraduate student is assigned an academic advisor that will support and encourage the student's academic success while also providing course planning, registration and graduation guidance.
Our mission is to educate and empower students to make informed decisions about their academic and career aspirations.
First-Year Students
First-year students are all assigned a First-Year Advisor in the Center for Advising. In order to accommodate student course needs, all first-year students are pre-registered for their first semester of classes according to their entrance scores, as well as their general education and major (if declared) course requirements. At the end of their first-year at UD, students will be assigned a faculty advisor within their chosen major.
Transfer and Returning Students
Transfer students with college experience outside of high school and 24+ credits accepted to UD are assigned to a faculty advisor within the department of their declared major.
Exploring Major
A student who selects Exploring as a major is a student who is actively seeking information and experience in various areas of interest before fully committing to a University major or career path. Students who are Exploring majors will work with a Center for Advising staff until a University major is selected.
Exploring students are encouraged to expand their understanding and experience in fields of interest by:
Taking classes within various disciplines as part of the student's General Education requirements or University electives.
Utilizing the Career Cruising program to further assess and explore their interest areas. More information about registering for Career Cruising can be obtained by reaching out to the Center for Advising. Directions for how to access Career Cruising can be found here.
Talking to professors and employers who work in the field of interest.
Setting up informational interviews through the Center for Advising.
An Exploring major is a temporary and transitional major offered for students who are currently uncertain of which University major to choose. Exploring majors are encouraged to choose a major by their sophomore year.
For information about specific major requirements, please visit the appropriate department's webpage.
Helpful Links
Academic Success Coach
Keeping students in good academic standing is a high priority at the University of Dubuque. Remembering 2-2-12 is essential to avoid academic and/or financial aid probation or suspension, as well as sports ineligibility.
Remember 2-2-12!
2.0 or higher Term GPA
2.0 or higher Cumulative GPA
12 credits (minimum) completed each semester
The Academic Success Coach works with students who may need a little extra support and helps determine what barriers may be affecting low academic performance. Students meeting with the Academic Success Coach are shown different approaches to help improve their study skills, time management and goal setting, just to name a few. The Academic Success Coach also refers students to many additional resources at the University such as subject-specific tutoring, accommodations, and counseling.
For more information regarding Academic Coaching Services, please contact Jane Boge at 563.589.3724 or JBoge@dbq.edu.
Center for Advising
Location: 226 Severance Hall
Center Hours: Monday - Friday, 8:00 a.m. to 5:00 p.m.
Students can schedule an appointment by logging in to: http://dbq.mywconline.com. If you have a UD email but have never used the program, you will first need to register for an account. You can then view all advisors' availability by selecting the "Advising" schedule from the drop-down menu. This is the same program used by the ASC for scheduling tutor appointments.
Contact Us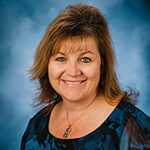 Jane Boge
Academic Success Coach
Phone: 563.589.3724 Email: JBoge@dbq.edu Department: Academic Affairs Office: 226B Severance Hall
Morgan Giesemann
Director of Advising
Phone: 563.589.3106 Email: MGiesemann@dbq.edu Department: Academic Affairs Office: 226A Severance Hall