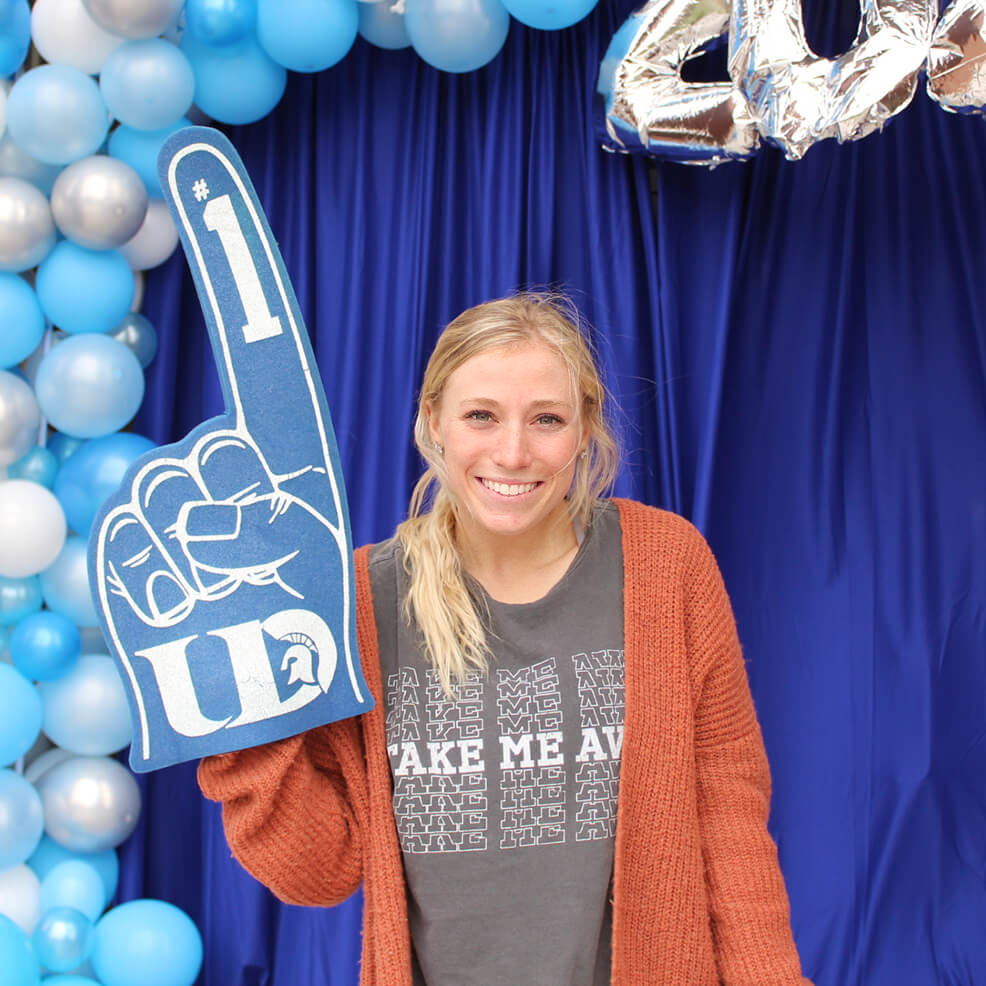 The Office of First-Year Experience (FYE) is UD's home for new students. Whether you are a first-time college student or transferring from another institution, FYE will help get you connected and comfortable with life at UD.
In support of the University's Mission, FYE collaborates with other campus offices and departments to help new students create community, develop autonomy, explore vocation, and establish successful academic habits.
Learn more about programs for new students:
Spartan Start
Spartan Start is UD's three-day orientation and welcome program for new students. With more than 50 sessions and activities, Spartan Start provides the perfect beginning to your successful college experience.
---
Spartan Start for Transfer Students
Spartan Start for Transfer Students is designed to help you successfully continue your college journey at the University of Dubuque through campus-specific resources and support. This option may also be appropriate for non-traditional students.
New Student-Athlete Welcome Days
If you are a fall sport athlete and a new student, you may be asked to report to campus early. Since you'll be arriving before other new students, we want to make sure you are feeling welcome right away.
---
Spartan Start for Families
Sending a student to college can be a big transition for the whole family. We want to help you learn more about University of Dubuque so that you can be ready to support your student.
Questions? Contact us!
Office of First Year Experience
FYE@dbq.edu
563.589.3867