UD for Kids
UD for Kids is an enrichment opportunity going into its 25th year for gifted and talented students in the tri-state area. Students demonstrating advanced abilities in the areas of academic, leadership, creativity, visual, and performing arts are NOMINATED TO ATTEND UD for Kids.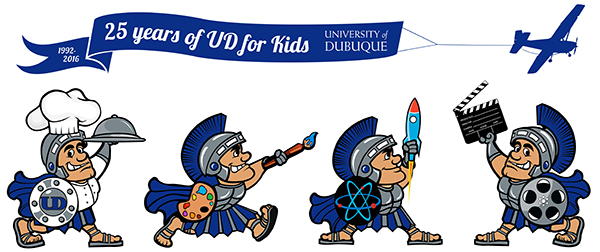 ---
Thank you for joining us this summer.
We would like to thank Dairy Queen for their donations of Dilly Bars during the weeks of camp for one of our snacks.
Watch the website for next year's dates and for when registration information will be sent.
Chad Biermeier
563.589.3590
cbiermeier@dbq.edu
---
Please direct questions to UD for Kids Assistant Rhonda Dyer at rdyer@dbq.edu