Clark Announced as Offensive Coordinator and Offensive Line Coach for Spartans
Mar 14, 2019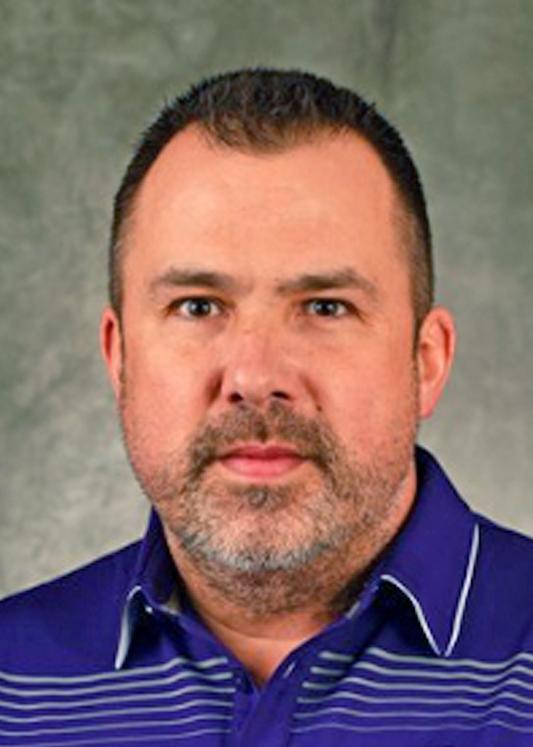 DUBUQUE, Iowa - The University of Dubuque announces, Dan Clark has joined the Spartans as Offensive Coordinator and Offensive Line Coach for the Spartan football team.
"I'm really excited to find a coach with experiences at all levels including junior college, NCAA DIII, II, I and IAA," commented head football coach Stan Zweifel. "His successes at all levels was what stood out for me and our team is anxious for Dan to join the Spartans."
Clark coached previously at Stephen F. Austin in Nacogdoches, Texas, as offensive line coach. Prior to Stephen F. Austin, Clark spent five seasons on the Illinois State coaching staff including two as co-offensive coordinator. During Clark's tenure at Illinois State, the Redbird's offensive line was a model of consistency. Aiding Illinois State to three FCS playoff appearances from 2014-16, Clark's offensive line setup the Redbird's run to the 2014 FCS title game in Frisco, Texas.

Illinois State's offensive line saw all five of its players start every game in 2015, as the Redbirds advanced to the FCS quarterfinals for the third time in four seasons. The group, anchored by All-Missouri Valley Football Conference First Team center Mark Spelman, led the way for First-Team All-American and two-time MVFC Offensive Player of the Year Marshaun Coprich, who led the MVFC in rushing yards (1,967), touchdowns (23), yards per game (151.3), all-purpose yards per game (166.4) and scoring (11.2).

Clark's offensive line also kept two-time MVFC First-Team quarterback Tre Roberson upright and gave him holes to run through. Over his two seasons at Illinois State, Roberson put his name in the record books and ranked No. 1 in school history in career yards per rush (6.14) and passing efficiency (150.3), while ranking fifth in career passing yards (5,446) and touchdowns (48). Roberson also led all quarterbacks in Illinois State history with 22 rushing touchdowns and 1,806 yards rushing.

The Redbird offensive line was a key factor in Illinois State's historic success in 2014 and helped to set 15 single-season school records. Illinois State finished the season ranked in the top 10 nationally in rushing yards per game with 241.3 and ninth in scoring offense with 38.3 points per game. Anchored by seniors Jermaine Barton (All-MVFC First Team), Rocco Ammons (All-MVFC Second-Team) and Mike Liedtke (All-MVFC Honorable Mention), the line helped open holes for Coprich, who led the FCS with 2,274 rushing yards and 27 touchdowns. The group also helped protect MVFC Newcomer of the Year Roberson, who finished the year ranked in the top five nationally in five statistical categories and set numerous school single-season records as the Redbird's quarterback.

Clark mentored offensive guard Michael Liedtke of the Tampa Bay Buccaneers and offensive tackle Jermaine Barton of the Buffalo Bills during his time with the Redbirds, while also working with the Josh Aladenoye, who went on to sign with Dallas Cowboys as a free agent.

Prior to his stay in Normal, Illinois, Clark served as the tight ends and special teams coach at Northern Iowa for three seasons (2010-12). He was a part of the coaching staff that led the Panthers to two MVFC championships and two FCS playoff appearances with a cumulative record of 22-14.

In 2010, Clark oversaw the play of Schuylar Oordt, who earned honorable mention All-MVFC honors after nabbing 24 receptions and three touchdowns. Following the 2010 season, Oordt took part in the 2011 NFL Scouting Combine in Indianapolis. In Clark's first year at Northern Iowa, two of his graduating tight ends signed free agent contracts in the NFL. Oordt inked a deal with the St. Louis Rams, while Ryan Mahaffey signed as a free agent with the Baltimore Ravens.

Before coaching at Northern Iowa, Clark served as an offensive graduate assistant coach at Big Ten stalwart the University of Iowa (2007-09). Clark assisted with the offensive line and tight ends, helping Iowa to three-consecutive bowl berths, including a victory over Georgia Tech in the 2010 FedEx Orange Bowl and the 2009 Outback Bowl title.

Clark joined the Iowa staff after serving as the defensive coordinator and defensive backs coach at Iowa Central Community College for seven seasons (2000-06). During that time Clark helped Iowa Central compile a 56-20 overall record while advancing to a junior college bowl game in six of the seven seasons. Clark also served as an assistant coach at NCAA Division III Simpson College for four seasons (1996-99), after spending time on staff as a student assistant coach in 1995. While on the sidelines at Simpson College, Clark coached the quarterbacks for three seasons after guiding the linebacker corps for two seasons. During his time at Simpson College, the Storm reached the 1997 NCAA Division III semifinal game and posted a five-year combined record of 42-12.

A four-year member of the Simpson College football team as an undergraduate (1991-94), Clark started behind center for three years and was a two-year starter at third base for the Storm's baseball team. He received his bachelor's degree in physical education at Simpson College in 1995.
"I would really like to thank Coach Stan Zweifel, Dan Runkle, and President Jeffrey Bullock for this wonderful opportunity," said Clark. "Coach Zweifel's relentless dedication has turned UD into a contender year in and year out. It's exciting to see the commitment UD has made to the student-athlete. I have a tremendous amount of respect for the programs in this conference and am anxious to get started. It's a great time to be a Spartan and after meeting with Runkle and Bullock and seeing their vision for Spartan Football, it really sealed the deal for me and my family."
A native of Livermore, Iowa, Clark is a member of the American Football Coaches Association (AFCA) and the Iowa High School Football Association. His brother, Derrik, played football at Iowa State and his brother, Dallas, was an All-American tight end at Iowa before putting together an 11-year career in the NFL with the Indianapolis Colts, Tampa Bay Buccaneers and Baltimore Ravens.

Dan and his wife, Kristin, have three children, a son Drew (18), a daughter Paetyn (16), and a son Jace (14).


-30-