Origer and Kueter Voted A-R-C Players of the Week
Mar 18, 2019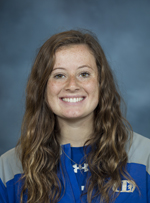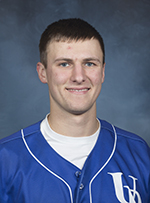 CEDAR RAPIDS, Iowa – University of Dubuque's Chase Kueter (Baseball) and Deanna Origer (Softball) have been named American Rivers Conference Players of the Week. They are the first Spartans to receive the award for the spring season.
Chase Kueter (Bellevue, Iowa/Bellevue) named Pitcher of the Week after closing out UD's spring break trip with a dominating performance on the mound. Kueter went the distance in an 8-3 win on March 15th against Concordia Wisconsin. Over the nine strong innings, Kueter fanned 11 batters, walking none and allowed just four hits and one earned run. This is the fifth time in his career that he has earned the honor.
Freshman Deanna Origer (Algonquin, Ill./Dundee-Crown) had an impressive spring break in Florida to earn A-R-C Female Athlete of the Week and Position Player of the Week. Over the nine game trip, Origer hit .533 with 16 hits, 13 RBI, 10 runs scored while drawing three walks. Origer came away with a slugging percentage of .833 after hitting three triples and three doubles.