Smith Named Spartans Women's Basketball Coach
Mar 20, 2020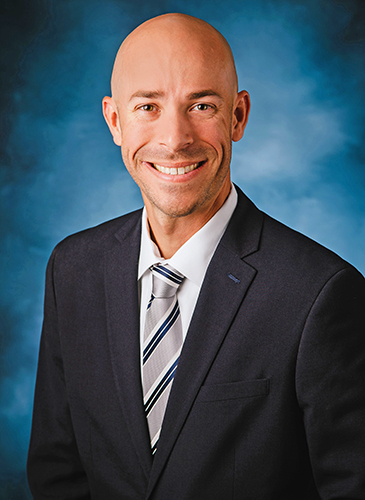 DUBUQUE, Iowa – The University of Dubuque announces the appointment of Justin Smith as the new head women's basketball coach. Smith replaces Mark Noll who left the university to pursue other opportunities.
Smith was promoted from the Spartans Assistant Women's Basketball Coach position after three seasons to head coach. A native of Waukee, Iowa, Smith is a 2007 graduate of University of Northern Iowa in Cedar Falls, Iowa, where he also began his coaching career as the Assistant Girl's Basketball Coach at Janesville High School for two seasons. Smith's coaching philosophy is building positive relationships and a team first culture which is centered around hard-work, communication, and trust.
Smith has 12 years of coaching experience at the high school and youth levels. Prior to UD, Smith was the Head Girl's Basketball Coach at Hempstead High School in Dubuque, Iowa from 2012-2017. During his time at Hempstead, Smith guided Hempstead to three city titles, a Jimmy V. Classic Tournament Championship in 2013, and posted the second most wins in a season in school history twice. He left Hempstead with the second best winning percentage in school history.
Smith has coached numerous players who went on to received college scholarships, one all-state selection, and numerous all-conference performers.
"I'm very excited about the opportunity at the University of Dubuque, " added Smith "It is an absolute honor to be named Head Women's Basketball Coach at the University of Dubuque. The university is truly a special place, and a place I am privileged to call my home. I look forward to leading our current and future student-athletes in one of the toughest conferences in the country. I'm happy to have been promoted by Athletic Director Dan Runkle as the Spartans next head women's coach. I would also like to thank President Bullock for his leadership and support of our mission at UD."
Smith was honored in 2018 for his heroic efforts in stopping a charter bus when the driver had a medical issue and passed out while driving. Smith pulled the driver out of the seat and was able to stop the bus after hitting the guardrail. Justin was recognized as Iowa's 2018 "citizen hero" during halftime of the Hy-Vee Heroes Game, Nov. 23, 2018 when the Iowa Hawkeyes played the Nebraska Cornhuskers at Kinnick Stadium in Iowa City, Iowa.

"All Hy-Vee Heroes Game honorees exemplify what it means to be a hero," said Leslie Schaffer, Regional Executive for the American Red Cross Iowa Region. "Their life-saving actions define why the American Red Cross, Hy-Vee, the University of Iowa and the University of Nebraska partner together each year to showcase extraordinary citizens in both states."

Smith and members of his family were guests of the Iowa Hawkeyes and the Nebraska Cornhuskers at Friday's game and participated in a variety of special pregame activities. During halftime of the Hy-Vee Heroes Game, university and Hy-Vee representatives along with Iowa Governor Kim Reynolds and Nebraska Governor Pete Ricketts made a special on-field presentation to the citizen heroes. The names of each year recipients are inscribed on the Hy-Vee Heroes Game trophy. (https://www.youtube.com/watch?v=5op0HqrbH-U)
Smith for his heroic efforts was featured on a game show in 2019. He was a contestant on Fox's "Spin the Wheel" which featured people who were scouted for being Good Samaritans in their communities to reward them with a chance to win up to $23 million. He competed along with his wife Casey and would walk away winning over $700,000!
Smith and his wife, Casey and son, reside in Dubuque.
# # #
For additional information, please contact Paul Misner, director of sports information, at 563.589.3168.