The Farber Box Office is located inside the main public entrance of the Heritage Center. The box office is the central point from which tickets to events are processed and dispensed. It is named after Frank Farber, father of trustee and University supporter Susan Farber.
Farber Box Office Information:
Phone: 563.585.7469 (SHOW)
Email: BoxOffice@dbq.edu
Physical Address: 2255 Bennett Street, Dubuque, IA 52001
View: Heritage Center Parking Map
Hours:
Monday - Friday, 11:00 a.m. - 2:00 p.m. and 90 minutes prior to events
The online box office is always open.
Short-term curbside parking is available directly in front of the Heritage Center entrance.
Farber Box Office
To purchase tickets, please call the Farber Box Office at 563.585.7469. Tickets may also be purchased online or in person at 2255 Bennett Street inside Heritage Center on the University of Dubuque campus. Various handling and convenience fees will be added to most ticket orders.
Cash, Check, Mastercard, Visa, and Discover accepted.

University of Dubuque Faculty and Staff Discounts
UD employees receive special pricing on Live at Heritage Center events. Please see the instructions on how to obtain your discount.
UD Fac/Staff Purchase Tickets Instructions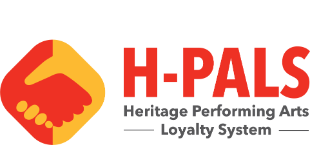 A FANTASTIC NEW INCENTIVE PROGRAM!
Earn rewards with most ticket purchases.
For every $200 spent on eligible events, receive 1 FREE ticket (valued up to $50) to your choice of eligible event. The more shows you buy, the more you save!
Reward points redeemable for Live at Heritage Center events only. Some exclusions apply.
EARN POINTS:
Must have an existing account in our ticketing system.
Must opt-in to the H-PALS reward program.
Points automatically added to your account after each eligible transaction.
REDEEM POINTS:
Online: At check-out there will be an option to redeem rewards points. Select this and one ticket valued at $50 or less will be deducted from your total. If purchasing more than one ticket, a balance will be due to compete the transaction.
In-person or phone orders: Box office personnel will help you redeem. Ask to check your balance anytime!
Ticket Policies
Tickets are required for all events, even if the event is free, except where noted. Limit one ticket per student or faculty/staff for live onstage events.
Everyone, regardless of age, must have a ticket. Infants/babies in arms are not admitted.
All sales are final. Farber Box office has a policy of no refunds and no exchanges.
Tickets may be mailed ($5 fee per order), sent digitally via email, or held for pickup at the box office. Handling/convenience fees vary from $2 to $6 per ticket depending on transaction and delivery methods. If your tickets are for a performance less than ten days away, your tickets may automatically be held at will-call or sent digitally.
To pick up tickets at will-call, please have a photo ID or the credit card used to make the purchase readily available.
Tickets for Heritage Center events may be donated back to the Farber Box Office for resale. Tickets that are returned at least 48 hours in advance are considered tax-deductible donations. A receipt of your donation will be provided.
Ticket orders are not accepted without full payment of cash, check, or credit card at the time of purchase. No tickets may not be reserved or held for payment at a later date.
UD students and faculty/staff must present a current school ID card at the Farber Box Office when purchasing discounted-priced tickets.
If you are unable to locate your tickets, please contact the Farber Box office to reprint them. Please note a reprint voids all previous tickets. Reprint fees may apply.
House Policies
For all events occurring in Heritage Center performance facilities, doors open for seating 30 minutes prior to curtain.
Latecomers will be seated at management's discretion or at a suitable pause in the performance. Reserved seating selection is not guaranteed for those who arrive after a performance begins.
All food and drink, including water, is prohibited in performance facilities.
No strollers or car seats permitted inside performance facilities.
Children under age 6 prohibited in the balcony.
Booster seats and hearing assistance devices are available at performances; please inquire through a house manager or an usher.
In most cases, photography or recording is prohibited, and cell phones should not be used during performances.
Concert dates and programs are subject to change.
Heritage Center events are only cancelled if performers are unable to perform. No refunds will be issued to audience members who are unable to attend a scheduled performance.
Patrons with special needs should notify the box office at the time of ticket purchases. Handicapped parking, wheelchair seating, hearing assist devices, and other special services will be provided as available and on a "best effort" basis. Sign language interpretation requests will be fulfilled pending sufficient advance notice and availability of interpreters.
Please note that seats on the left-hand side of the theater are odd numbers (i.e. seats 1 and 3 are adjacent to one another) and seats on the right-hand side of the theater are even numbers (i.e. seats 2 and 4 are adjacent to one another).
Heritage Center welcomes children who are accompanied by an adult and who are able to sit quietly for the duration of the concert. All children are required to have a ticket and to occupy their own seat. For certain performances, lap seats are available for a discounted price for children 3 and under. Please inquire at time of purchase at the Farber Box Office. Booster seats are available.