Wendt Character Initiative Staff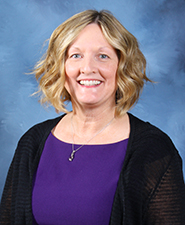 Annalee R. Ward
Director of the Wendt Center for Character Education
Professor of Communication
PhD, Regent University
MA, Colorado State University
BA, Calvin College
Office Phone:
563.589.3715
E-mail
:
ARWard@dbq.edu
Office Location:
347 Charles & Romona Myers Center
Biography - Click Here
Dr. Annalee Ward directs the Wendt Character Initiative, a campus-wide effort to promote excellent moral character and lives of purpose. She brings a passion for students and a love of learning to the work of guiding the various programs. After a long career as a professor of communication arts, her generalist background, interest in ethics, rhetoric, and popular culture, along with work on the art of preaching inform her work in the Center.
"It's a privilege to work collaboratively with students, faculty, and staff in an environment where a meaning-filled University Mission guides our work all for the glory of God."
Her research interests are diverse, and currently she facilitates a research team that produces an online journal, "Character and . . .".
Some of her publications include: Mouse Morality: The Rhetoric of Disney Animated Film; "The Tourist Gaze and the Church: Megachurch as Tourist Site;" "Gran Torino and Moral Order;" and "Multi-dimensional Media of Theme Parks and Museums."
---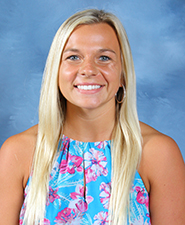 Cassandra Berger
Wendt Character Center Graduate Assistant
BBA, University of Dubuque
Office Phone:
563.589.3306
E-mail
:
cberger@dbq.edu
Office Location:
352 Charles and Romona Myers Center
---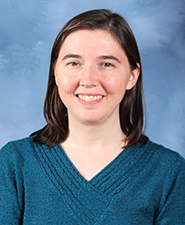 Mary Bryant
Administrative Assistant, Wendt Center for Character Education
MFA, University of Iowa
BA, University of Iowa
Office Phone:
563.589.3440
E-mail
:
MKBryant@dbq.edu
Office Location:
352 Charles & Romona Myers Center
---