Office of Multicultural Student Engagement
We are all better when we are all valued, heard, understood, and included. The diversity of our experiences and contributions enriches the teaching and learning opportunities at the University of Dubuque. The Office of Multicultural Student Engagement raises awareness around diversity and inclusion on campus, provides programming and events to facilitate cultural engagement, and serves as a resource to ensure equity and access for all members of the UD community.
For more information: contact James Sizer, Director of the Office of Multicultural Student Engagement in the Multicultural Student Center, 263 Peter and Susan Smith Welcome Center, JSizer@dbq.edu or call 563.589.3129.
Student Programming
Raising awareness around inclusion and equity on campus is a focus for students, faculty, and staff members through workshops, trainings, and classroom or team visits. Please contact JSizer@dbq.edu to learn more about these programming opportunities. Some of our annual programming includes: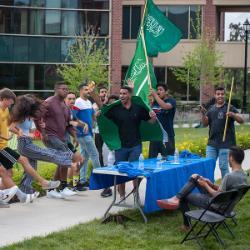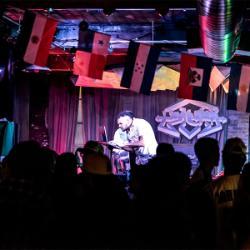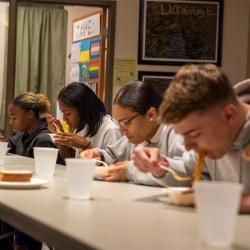 Fall
Unity BBQ
Tri-College Latinx Night Out (with Loras College and Clarke University)
Orange Shirt Day
Spicy Noodle Challenge
Soul Food Dinner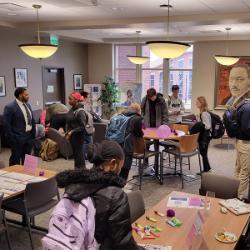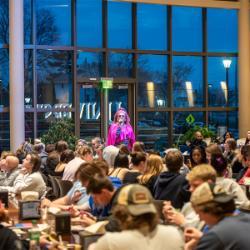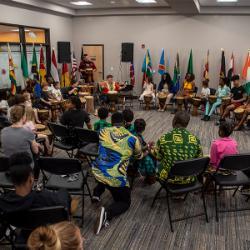 Spring
MLK Day Events: MLK Breakfast (hosted by faces & voices), iJAG Oratorical Festival
Spring Convocation Lunch
International Women's Day
SGA Diversity Week
Drag Bingo
Celebrate Africa (with Multicultural Family Center, Clarke University, Loras College, Divine Word College)
Heritage Month and Holiday Programming
Through annual programming around heritage month events and national/international holidays cultural heritage and history is celebrated.
Heritage Months
September 15 - October 15: Latinx & Hispanic Heritage Month
November: Native American Heritage Month
February: Black History Month
March: Women's History Month
April: Arab American Heritage Month
May: Asian American and Pacific Islander Heritage Month
June: LGBTQ+ PRIDE Month
Mentors in Violence Prevention (MVP) Program
Mentors in Violence Prevention (MVP) Program (created in 1993 by Jackson Katz) utilizes a unique bystander approach to prevention and education. This educational philosphy was adapted from Dr. Ron Slaby's Habits of Thought modle, which reflects the thoughts of perpetrators, victims, and bystanders during conflicts. This is a disarming approach because it does not view men as perpetrators or potential perpetrators, or women as victims/survivors or potential victims. MVP views all participants as potential bystanders who can be empowered to confront abusive incidents involving peers.
UD has held numberous MVP training workshops for Spartan Start, Resident Assistand and Peer Leader training, faculty/staff trainings, and more.
If you would like more information about the MVP curriculum please contact James Sizer at JSizer@dbq.edu.
Bias Incident Reporting
Assistance is provided to support any student who may feel they are being treated unfairly or discriminated against in our campus community because of their background, experiences, or identities. Please contact JSizer@dbq.edu to meet or report incidents through our confidential reporting system.